Twenty-four-year-old Kara Zor-El, who was taken in by the Danvers family when she was 13 after being sent away from Krypton, must learn to embrace her powers after previously hiding them. The Danvers teach her to be careful with her powers, until she has to reveal them during an unexpected disaster, setting her on her journey of heroism.
Writing:
Greg Berlanti
Ali Adler
Andrew Kreisberg
Release Date:

2015-10-26

Views:

1928

Country:

US

Language:

En

Runtime:

42
(S03E010) Previous Episode
Aired On 2018-01-15
Struggling to heal from her injuries inflicted by Reign, Supergirl remains in a dreamlike state, unable to be reached. Mon-El recruits one of the Legion members, Brainiac-5, to try to bring her back. Meanwhile, Reign continues her rampage on the city so the DEO teams up with the Legion of Superheroes to try to stop her.
Next Episode (S03E011)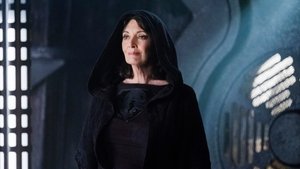 Airs On 2018-01-22
As Reign continues to terrorize the city, Supergirl teams up with Saturn Girl, and the two recruit Supergirl's former enemies, Livewire and Psi, to form a team for a mission to Fort Rozz to recover a prisoner who has information on how to defeat Reign once and for all. Meanwhile, Alex babysits Ruby.